We source a variety of raw materials, as well as a finished goods, globally. In selecting suppliers and partners, we consider ethical, environmental and social standards.
To this end, we maintain a Supplier Code of Conduct, applicable for Mohawk worldwide, to ensure that materials incorporated into Mohawk products comply with laws and requirements and that suppliers share our own principles of environmental stewardship and social responsibility. Our expectations for compliance with the Code of Conduct extend to suppliers' subcontractors. The Code also requires suppliers to align with our Environmental Policy.
Our Approach to Responsible Sourcing
Assessments
We conduct assessments of new and existing suppliers to verify compliance with the Code. These include supplier questionnaires, management meetings and facility audits, which may be attended by Mohawk staff or third parties. We do not currently retain a third-party verifier, but reserve the right to retain one, and require suppliers to agree to third-party verification.
In 2022, Mohawk began the development of a diverse supplier program and intends to set a target for this initiative in 2024.
Training
We provide training to individuals who are responsible for the implementation, management and enforcement of our Supplier Code of Conduct. Should we discover a Code violation, we promptly address the issue with the supplier and require correction. Our internal accountability controls include unannounced audits to verify correction and compliance, as well as the potential for termination of the supplier relationship for failure to remedy the violation.
Expectations
The Code, which we have enhanced as we have expanded globally, clearly outlines our expectations, consistent with International Labour Organization standards, with regard to
The prohibition of child labor and forced compulsory labor.
The maintenance of workplaces free of coercion and harassment.
The responsibility to provide employees with a safe and healthy workplace.
Respect for the rights of employees to organize and bargain collectively and their right to not seek collective bargaining.
The Code also communicates that suppliers are expected to meet requirements applicable to human trafficking and slavery that are in accordance with the California Transparency in Supply Chain Act of 2010 (SB 657).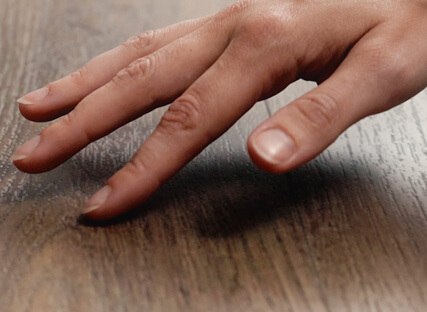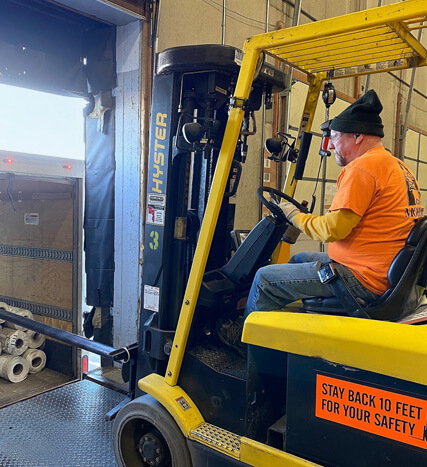 Human Rights
Mohawk respects and protects the human rights of all people. In locations where our products are manufactured or sold, our culture promotes respect for the people who make and sell them, the people living near our facilities, our suppliers and our customers.
In addition to our enterprise-wide Human Rights Policy, we also have specific policies in place to address modern slavery risks, particularly in our Australian flooring business, Godfrey Hirst, which has stringent reporting obligations under the 2018 Australian Modern Slavery Act. We are committed to working toward continuously improving our approach to the management of modern slavery risks by reference to best practices.
Some Mohawk business units have started ethical sourcing training to better educate Mohawk employees and suppliers about raw material inputs and human rights risks. Other business units are in the process of implementing training programs. In 2023, we are implementing a third-party tool for screening vendors. As part of the Company's sanctions risk management process, Mohawk utilizes a third-party global compliance sanctions tool to screen, monitor and conduct due diligence of customers and vendors against U.S. and international sanctions.
Environmental Responsibility
Our Supplier Code of Conduct requires our suppliers to align with Mohawk's Environmental Policy and Conflict Minerals Policy. The Environmental Policy expects suppliers to comply with all applicable environmental laws and regulations. It specifically requires suppliers to comply with all laws regarding the harvest of timber and to not supply timber derived from illegal sources. In addition, suppliers will not use or include harmful or hazardous substances in materials provided to Mohawk, to the extent possible.
Our Conflict Minerals policy requires suppliers to provide materials to Mohawk that are "conflict free," and we expect them to survey their suppliers to ensure this requirement is also being met.
Supplier Diversity
We recognize that by engaging and supporting a wide range of suppliers from diverse backgrounds, we not only enhance our business performance but also contribute to the advancement of underrepresented communities. During 2022, our corporate sustainability team partnered with our U.S.-based purchasing teams to formalize a strategy to grow supplier diversity via a cross-functional Supplier Diversity Committee. This work began by utilizing external databases to identify current suppliers that are defined as diverse and to analyze our current level of spending with them. This exercise revealed that, currently, 33% of our U.S. spend is with diverse suppliers. During 2023 and beyond, this initiative will focus on developing a Supplier Diversity Policy, increasing the participation of diverse suppliers in the U.S. bidding process and providing support for diverse suppliers to increase business opportunities with Mohawk.