Mohawk's passion for sustainability and commitment to transparency can be found in its products, processes and practices across the enterprise. This important focus is rooted in each Mohawk business across the globe.
Regardless of where we operate in the world, all Mohawk businesses are trying to solve common and often complex challenges—decreasing their carbon footprint, innovating more products with sustainable attributes, conserving resources and being an employer of choice in competitive labor markets. Solutions to these challenges will vary, but can almost always be shared, adapted and applied across our businesses. Our decentralized structure enables innovation and ideation that can be customized by each business segment to drive sustainable change for the better.
Our Three-Fold Approach to Sustainability
In 2021, Mohawk introduced a broad sustainability strategy and associated targets to guide our work—from operational efficiency to sustainable product development. The strategy centers around three core pillars: People, Planet and Performance.
Better for People
PERFORMANCE DRIVEN WORKFORCE
Building and developing a high‑performing team with diverse backgrounds and experiences.
Build out comprehensive, accessible talent development programs across all levels and career stages to achieve maximized business results by growing our sustainable internal talent pipeline.
5.5
8.5
10.4
ZERO HARM WORKPLACE
Creating safe, hazard-free environments that support employee health and well‑being.
Further the reduction of workplace injuries by lowering our recordable incident rate to 1.0 by 2030. Safety is a core Company value that is continuous, driven by leadership commitment and embraced by all levels of employees in their daily activity.
CONNECTED COMMUNITIES
Partnering locally and globally with organizations to improve lives where our team members, customers and stakeholders live and work.
Attract best-fit talent by building community partnerships and maintain an applicant pool that reflects the diversity of our communities.
Invest in and engage with local nonprofit partners to improve the quality of life in the communities where we live and work.
Better for the Planet
CLIMATE POSITIVE FUTURE
Being part of the climate change solution by implementing a decarbonization strategy through measurable science-based targets.
Reduce Scope 1 and 2 emissions intensity by 25% by 2025.1
Develop consistent process for measuring and assessing Scope 3 emissions by 2024.
Define science-based emissions targets and publish by 2024.
8.4
12.2
13.2
WATER RESTORATION
Improving efficient and responsible use of water in all processes and products.
Reduce water withdrawal intensity by 30% by 2025.1
6.4
12.2
PRODUCT CIRCULARITY
Thoughtfully minimizing environmental impact across product life cycle through sustainable design, innovation, extended use and responsible reuse.
Reduce waste-to-landfill intensity 30% by 2025.1
Release a product circularity goal for each business segment by 2025.
8.2
12.4, 12.5
RESPONSIBLE SOURCING
Selecting suppliers and partners that meet our ethical, sustainable and socially conscious standards.
Establish a cross-functional Supplier Diversity Committee in 2022.
All manufacturing locations adhere to wood sourcing principles, such as FSC, PEFC™ or other third-party validation, to ensure 100% of our wood fiber in our products comes from responsibly managed forests, recycled waste streams or recovered wood sources by 2030.
Engage in carbon reduction partnerships with our supply chain.
Grow a Supplier Diversity strategy to increase the opportunity for diverse suppliers.
Modify the existing Flooring North America bidding process to include supplier diversity outreach and analysis to support increased business opportunities for diverse suppliers.
12.2
Better for Performance
SUSTAINABILITY LEADERSHIP
Aligning business direction and decision-making with sustainability goals via a multi-level council of key stakeholders.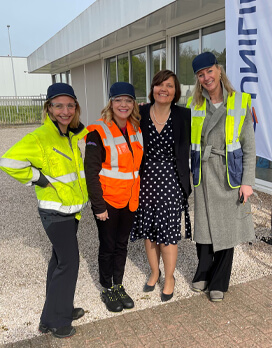 POLICIES
Maintaining clear, accessible and consistent ethics, compliance and other ESG-related policies; ensure feedback can be provided through anonymous platforms across the enterprise.
Mature existing global, enterprise-wide ESG Executive Council, Planet Council and People Council to grow and develop our ESG objectives and goals.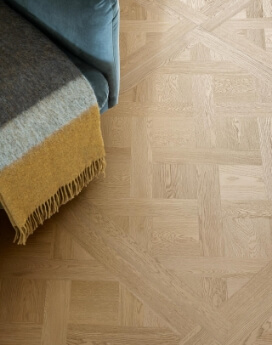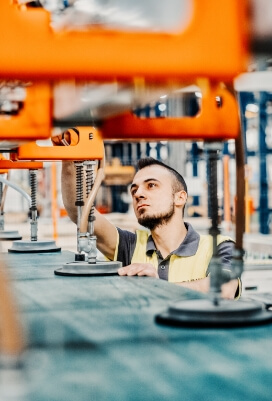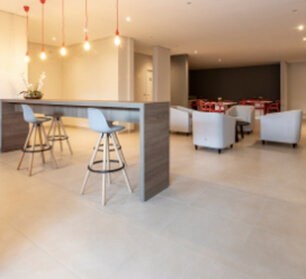 12010 baseline year. Intensity is based on revenue in constant currency.