Performance Driven Workforce
Around the world, Mohawk cultivates a performance driven workforce comprised of individuals with diverse backgrounds, talents and experiences. Mohawk's culture promotes individual accountability and teamwork, which create opportunities for advancement at every level.
Talent management and human resources (HR) are among the most decentralized functions at Mohawk. We embed HR management within each of our global business segments. This ensures each of our employee populations has ready access to an HR professional and that HR management is in place to fully understand the unique norms, regulations and competitive environment of a given labor market. Our Global People Council facilitates the sharing of best practices among the business HR teams, as well as establishing the enterprise level systems required for workforce management.
Another key role performed by the Global People Council is a global engagement survey to understand how employees feel about our business and their roles. While we use this survey to measure engagement, its real value lies in the insights that it provides managers around the world. We share aggregate data from all teams with their respective managers. Not only do we expect managers to focus on improving what is not working, but also to ensure that what is working is understood so that it can be maintained and even strengthened.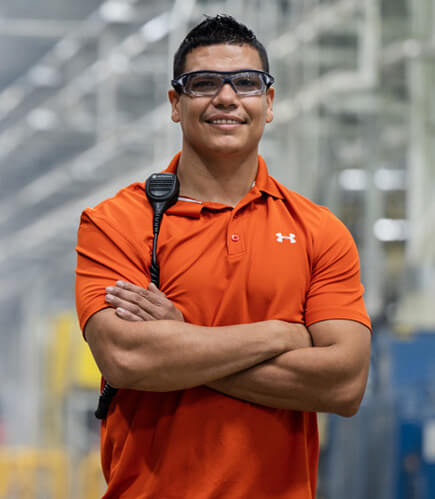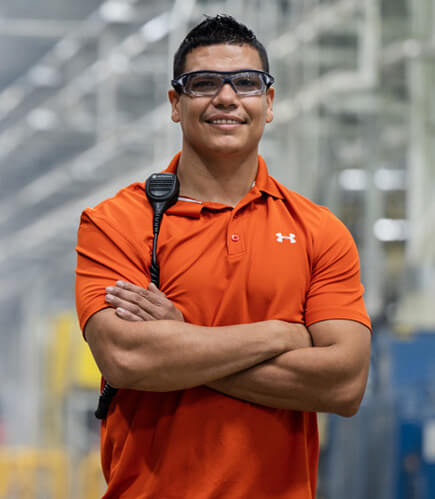 Recruitment
Our goal to source, attract and retain best-fit talent starts with strategic recruitment. We prioritize recruitment efforts that reflect the diverse communities in which we operate.
In North America, our University Relations program develops and maintains strong partnerships with a network of top colleges and universities, with an emphasis on Historically Black Colleges and Universities and diverse campuses. We also use the program to engage in various military outreach initiatives, and a military leave policy is in place to support military employees and family members who join our workforce.
Another important recruiting tool in the Flooring North America business segment is our Internship Program, which gives participants hands-on experience working on impactful projects and connects them with leaders throughout our business. Participants engage in executive lunch and learns, career coaching sessions and networking events. We also offer a Work-Based Learning program, which gives high school juniors and seniors the opportunity to gain work experience while completing their education.
Addressing challenges in recruiting hourly manufacturing workers, we implemented the Mohawk Product & Customized Training (MPACT) program. This innovative initiative simulates factory conditions and provides comprehensive training to new employees, ensuring they are proficient in their roles and fostering a sense of community among cohorts. MPACT has significantly reduced new hire turnover and improved plant productivity.
On a global scale, Mohawk's talent acquisition programs extend to various businesses. For example, Godfrey Hirst's Graduate Development Program recruits top graduates from Australian and New Zealand universities. In Brazil, the Eliane Revestimentos established Colégio Maximiliano Gaidzinski, one of Brazil's top ceramics schools and a valuable channel for recruiting talent.
Inclusion at Mohawk
Mohawk's values include promoting opportunity, equity and inclusion and standing firmly against any forms of discrimination, harassment or retaliation. The Company's non-discriminatory policies and practices ensure that we enforce our equal-opportunity approach.
Because we operate globally and serve diverse marketplaces, it's only fitting that we have a workforce that reflects this diversity. Mohawk is dedicated to cultivating an inclusive workplace that encompasses different racial and ethnic backgrounds, gender identities, abilities and experiences. This diverse workforce not only enriches our corporate culture but also enhances innovation and strengthens global customer relationships. We realize our commitment to inclusivity through measures such as diversity and inclusion training, addressing unconscious biases, performance-based hiring and promotions, tailored communication in preferred languages and employee-led committees.
Our global business segments approach diversity based on their unique cultural and demographic contexts. For instance, Dal-Tile's LeadHer initiative mentors and grooms women for leadership roles to counter the historical gender imbalance in the flooring industry. Guided by senior women leaders, this effort incorporates formal mentorship, engagement events, leadership panels and heightened interaction with top management.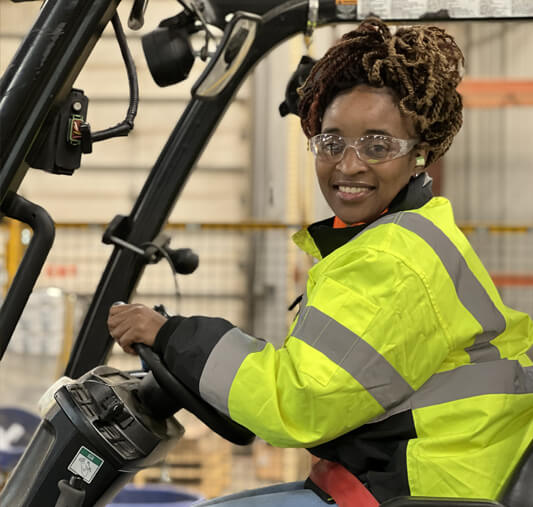 Training and Development
We empower employees with the skills and knowledge to support their professional development. These investments make for a skilled and satisfied workforce, which translates into business results. Our training team is responsible for creating and implementing tools that help employees at all levels of the business continuously improve. Each year, we assess delivery platforms, metrics, governance structure and skill sets to determine how we can be even more effective.
Hallmarks of our training programs include opportunities to gain knowledge from more experienced colleagues and from different parts of our business. Many new hires for manufacturing roles, for example, have an assigned mentor who provides feedback on performance and offers the support and motivation that new employees need as they complete technical training and begin their new jobs. Manufacturing employees often move laterally to expand their skill sets, and as Mohawk continues to expand its footprint globally, the Company has found great value in providing rotational opportunities among business units. For this reason, employees eligible for promotional opportunities may rotate every 12 to 18 months, or participate in short-term rotational projects. These experiences introduce fresh perspectives in multiple parts of the business, allowing for sharing of best practices regarding lean manufacturing, safety and more.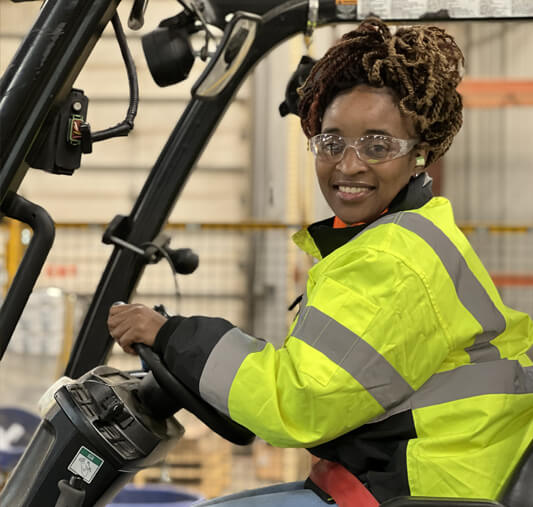 Our performance-based culture rewards employees who add value, drive results and deliver to the best of their abilities. We help them succeed by investing deeply in their continued knowledge building and development, including a Tuition Reimbursement Program for North American employees.
In our Flooring North America segment, we offer four tiers of development programs—from entry-level professionals all the way to senior management.
targets recent college graduates who exhibit high potential to move into leadership roles within the next two to five years, and moves participants through pre-planned rotational assignments.
is for front-line and manufacturing leaders.
targets mid-level leaders in critical roles and includes an Interplay business simulation.
is for high-level achievers with leadership potential.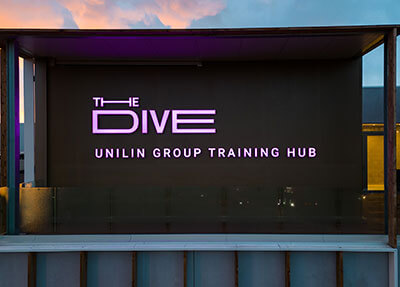 Although many of our talent development programs are available to all employees through our enterprise-wide Learning Management System (LMS), individual business segments and markets also offer tailored training programs. For instance, Marazzi Group's development initiatives include the international future leader development program, where young talent collaboratively develops forward-looking projects focused on sustainability, digital innovation and strategic technology. The Pietro e Maria Marazzi Training Center serves as an internal training hub, bolstered by partnerships with organizations like the Red Cross and universities to support community-wide educational endeavors.
Unilin prioritizes sustainability with its One Home Literacy program, delivering comprehensive knowledge through e-learning modules and live sessions. Primarily aimed at the sales and marketing department, it equips employees with the ability to effectively communicate Unilin's sustainability strategies. In addition, The Dive, an innovative training and visitor center created by Unilin, transforms learning and development by offering immersive insights into the Company's opportunities and career paths through technology-driven experiences.