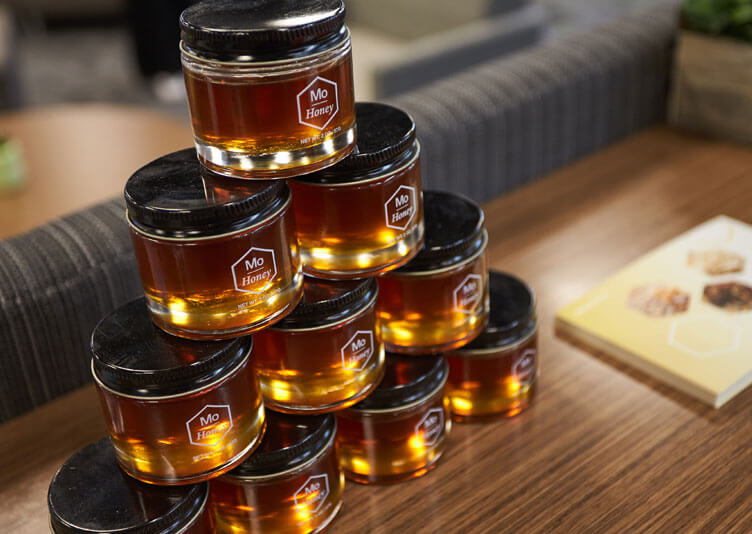 Glasgow Achieves Living Product Recertification Again
Our "Living Site" in Glasgow achieves Living Product Recertification for a third time.
As you all know, Earth Day is a time for us to reflect on how we can make a difference and be more sustainable. But at Mohawk, we believe that every day should be Earth Day.
We are celebrating the culmination of many years of hard work, but specifically, we are highlighting what we've achieved during the last 12 months. Our Glasgow plant is commemorating its third Living Product Challenge (LPC) recertification. This means all of Mohawk Group's nylon carpet tile styles on EcoFlex backing are now officially petal-certified. We're proud to say that our "Living Site" is a model of innovation and energy efficiency.
To celebrate the recertification, we provided plant tours for employees and their families. They got to see firsthand our redesigned showroom showcasing how we achieved different LPC petals through various initiatives. We're proud to say that we create products that regenerate the global ecosystem using beyond carbon neutral manufacturing processes, and we manufacture the least water-intensive carpet tile on the market. We also maintain two certified on-site wildlife habitats and partner with Susan G. Komen in the fight against breast cancer through the Specify for a Cure program.
But that's not all. We've expanded our Mo-Honey program with seven new on-site beehives, and we've even donated a hive to the local 4-H club at nearby Natural Bridge State Park.
At Mohawk, we're committed to building a better tomorrow, together. Let's keep up the great work and make everyday Earth Day!
Back to Newsroom